---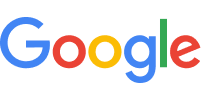 10/25/2023
excellent care. everyone knew their job and did it with care and compassion. very friendly.
— Nina Zahm
---

09/25/2023
It was very thorough and he answered a lot of questions. I feel real good about my visit.
— Jean Milliken
---

07/03/2023
I have been seeing Dr Bailey and staff since 2004 and have had nothing but excellent results. Staff is very efficient and friendly and have accommodated my inquiring mind and all questions and requests I asked as a retired RN.
— Julie P Fair
---

06/29/2023
He has been very caring, and knowledgeable in his field he has always taken care of my health issues and when he didn't have an answer sent me to a specialist. He has a great staff of very dedicated people. I would recommend him to anyone.
— Deloris Aguilar
---

11/21/2022
I like and trust Dr. Bailey and the staff and love the location and size of the facility. It's so easy to park, walk in and get in and out. I've never had to wait more than a few minutes to be seen.
— Matthew C.
---

08/18/2022
I love everyone in this office. So friendly, accommodating and helpful!
— Tami
---

09/03/2021
He takes the time to review the tests with the annual physical and never appears to be hurried even though it is a busy office.
— Glenn McMinn
---

08/07/2021
Follow up to mid year lab work. Dr Bailey is extremely thorough and mindful of my concerns.
— KGL
---

07/21/2021
Honest
— Theodore Zuber
---

07/01/2021
Dr Bailey is easy to talk to and to work out whatever needs to have done to come up with a diagnosis.
— Linda McFarland
---

09/05/2016
I have been going to Dr Bailey for several years now. I had A pc doctor in Blackfoot for a long time. I was not satisfied with the other doc because he treated you only for what was bothering you. I wanted a doc that did preventive treatment which is what Dr Bailey does. Every 6 mos I go in to see where I'm at and have lab's drawn etc.
— Jan Klein
* Please note this list does not include reviews written by anonymous users