---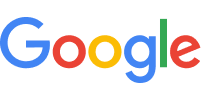 06/16/2022
Dr. Krawtz is my sleep medicine physician. I have the utmost confidence in his knowledge, diagnostic acumen, and treatment recommendations. I am a clinical psychologist who reads almost every scientific publication on restless leg syndrome. I have seen sleep medicine doctors in the past who I did not have confidence in because I knew more than they did. But that is definitely not the case with Dr. Krawtz! He is exceptionally smart, up to date, and knows a lot more than I do. Plus, he really cares.
— Mark Worthen
---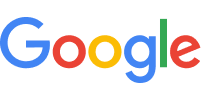 12/18/2021
Each time I need to go to Portneuf, I often get frustrated because I struggle finding adequate parking, and find myself speed racing to get to my appointment on time. However, I am soon reminded once I am on the second floor headed to Pulmonology, that things will soon improve. The receptionist is always kind and professional who greets all with a genuine smile. When I get taken back to get vitals, yet again I'm treated incredibly well. When Dr. Krawtz enters into the room he never rushes through our visit and ensures all my questions are addressed. I am well pleased with this facility and more importantly, Dr Krawtz and his staff! I cannot find fault with a single thing, unless it's parking, yet I am quite certain if this office knew of my parking struggles, they'd do all they could to alleviate my problem. This is by far, the best Pulmonologist around!
— H Debuck
---

08/23/2021
Superb doctor. One who reviews your charts in detail and listens to the patient.
— Rich
---

04/09/2021
Dr. Krawtz knowledge, experience and attention to detail deserves a 10 star rating. No doubt one of the best physicians in Idaho, perhaps the west.
— Wm. Call
---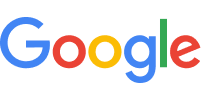 04/05/2018
Very thorough, knowledgeable pulmonary physician. He also has a friendly bedside manner. I would highly recommend Dr. Krawtz to any patient seeking high quality pulmonary care.
— Susan Grischkowsky
---

11/30/2017
Best Pulmonologist in town - his staff are amazing to work with.
— Pocatello, ID
---

11/30/2017
wonderful Dr.
— Pocatello, ID
---

03/11/2021
Dr. Was pleasant and took time to discuss/explain everything. Was the first dr. Appt in 2 years where I felt the dr. Actually read my chart.
— Kris C
* Please note this list does not include reviews written by anonymous users