---

08/23/2021
Superb doctor. One who reviews your charts in detail and listens to the patient.
— Rich
---

04/09/2021
Dr. Krawtz knowledge, experience and attention to detail deserves a 10 star rating. No doubt one of the best physicians in Idaho, perhaps the west.
— Wm. Call
---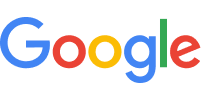 04/05/2018
Very thorough, knowledgeable pulmonary physician. He also has a friendly bedside manner. I would highly recommend Dr. Krawtz to any patient seeking high quality pulmonary care.
— Susan Grischkowsky
---

11/30/2017
Best Pulmonologist in town - his staff are amazing to work with.
— Pocatello, ID
---

11/30/2017
wonderful Dr.
— Pocatello, ID
---

03/11/2021
Dr. Was pleasant and took time to discuss/explain everything. Was the first dr. Appt in 2 years where I felt the dr. Actually read my chart.
— Kris C
* Please note this list does not include reviews written by anonymous users